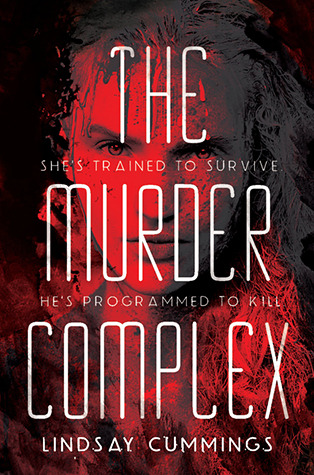 The Murder Complex by Lindsay Cummings
June 10, 2014
Meadow Woodson, a fifteen-year-old girl who has been trained by her father to fight, to kill, and to survive in any situation, lives with her family on a houseboat in Florida. The state is controlled by The Murder Complex, an organization that tracks the population with precision.

The plot starts to thicken when Meadow meets Zephyr James, who is—although he doesn't know it—one of the MC's programmed assassins. Is their meeting a coincidence? Destiny? Or part of a terrifying strategy? And will Zephyr keep Meadow from discovering the haunting truth about her family?
I have pretty much been down for this book since I first saw it mentioned around the blogosphere. The tagline on the book just adds to my intrigue: "She's trained to survive. He's programmed to kill." I mean, come on!
I'm hoping Meadow will turn out to be a kick ass heroine without succumbing to the same tired old tropes. I'm also crossing my fingers for minimal romance, or at the very least a slow burn. And I want to know more about the Murder Complex. What exactly does it do? Why? How are we (obviously) going to try to stop it?
Can't wait!