Another year has come and gone and with it I have read
so many books
.
Let's talk about my favourites. I did make an effort to put this in order, but I'm sure I'll end up disagreeing with my own ranking at some point anyway. Regardless, here goes! (Click on the covers to find out more via Goodreads!)
10. Death Vigil volume 1 by Stjepan Sejic
This was pitched to me as: kickass female characters and the grim reaper. Which, hey, I'm sold. But it's gorgeously drawn, super fun to read and full of heart. Also, it has an albino raven name Hugin who transforms into a feathered dinosaur. So.
If you die, the grim reaper can bestow upon you a sort of "second life", the catch is, you have to fight against the evil necromancers. There are wonderful powers, a varied cast of characters and some really awesome moments.
9. This Shattered World (Starbound #2) by Amie Kaufman & Meagan Spooner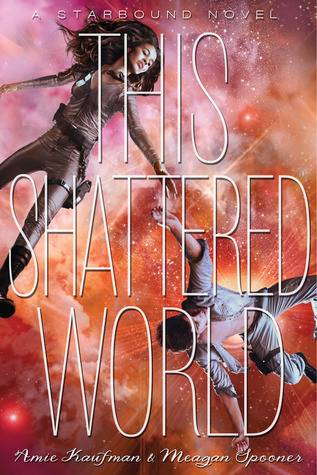 Totally un-put-down-able. I have loved every second of this series so far. Though I missed Lilac and Tarver, Lee and Flynn were a great pair as well. The universe that Kaufman and Spooner built in
These Broken Stars
expands and starts to get really interesting. I remember being mostly lukewarm about the big twist and reveal at the end of the first novel, but now it's completely necessary setup for what's going on on Avon and around the rest of galaxy from the looks of it.
If you're into sci-fi, great characters and fantastic writing, definitely pick these up!
8. The Darkest Part of the Forest by Holly Black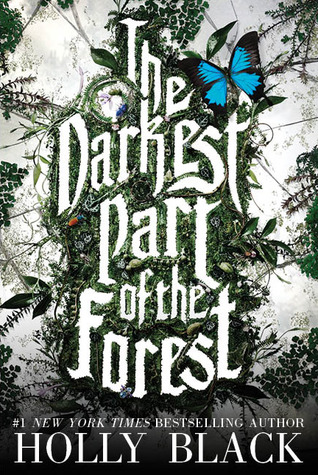 Black's recent standalones have been absolutely delightful. I enjoyed
The Coldest Girl in Coldtown
when I read it last year and probably liked this one even more. The worldbuilding is fantastic, the writing is atmospheric, the characters are unique.
And Black takes the opportunity here to play with some tropes of the genre, which pays off for her big time. I've heard rumblings that this might become a series... which I certainly hope is true! I'd love more in this world.
7. The Black Jewels Trilogy by Anne Bishop
Content warning: The first book in this series especially has
very mature
content--including rape and abuse.
I have to admit, I wasn't sure what to make of book one in this first trilogy in the
Black Jewels
series. But I stuck with it and it paid off big time. Bishop writes great characters and ensembles and I just ended up really
loving
the overall plot. So much so that I read these three books back-to-back-to-back!
6. Arrows of the Queen (Heralds of Valdemar #1) by Mercedes Lackey
Oh my gosh this book was
so cute
. Classic fantasy at its best. I want someone to travel back in time and put this in my hands as a young teen because
oh my gosh
.
Talia is Chosen and thrust into a world she can't even begin to comprehend at the beginning of this novel. And watching her journey is just so delightful and charming. The pacing of this book is a bit off, but I feel like that can be attributed to it being from 1987. I've ordered the next two books in this first trilogy because I need them in my life ASAP.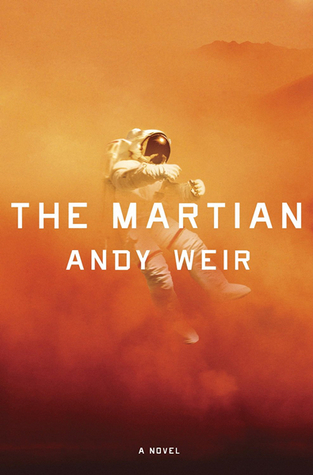 5. The Martian by Andy Weir
For those of you that love some SCIENCE in your science-fiction, this is the book for you. But don't let that intimidate you, while Weir definitely gets into the ins-and-outs of how to survive on Mars, it's still compulsively readable.
Mark Watney is also one of the most hilarious characters I've read in recent memory. His narrative is unforgettable. If you liked the movie, read this for sure!
4. Six of Crows (Six of Crows #1) by Leigh Bardugo
I enjoyed Bardugo's
Grisha
trilogy, but her writing has grown by leaps and bounds with this book. The characters are nuanced, have distinct voices and more depth. I really love ensemble casts and this book did it so very well.
Be warned though, the ending of this book will not be kind to you. An eleventh hour twist means that this book doesn't stand on its own--which was a little frustrating for me. Still it was an excellent read.
I did a review of this book on Goodreads:
here
.
3. Mr. Penumbra's 24-Hour Bookstore by Robin Sloan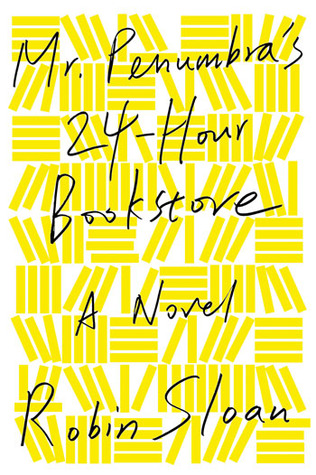 "I have waited my whole life to walk through a secret passage built into a bookshelf."
The book for book lovers, this is just such a delightful read. It has all the nostalgia of
Ready Player One
, but is infinitely more charming (and far less obnoxious). It has some of the same weaknesses, but ultimately makes up for them by being adorable.
Please do yourself a favour and read this book.
2. Rose Under Fire (Code Name Verity #2) by Elizabeth Wein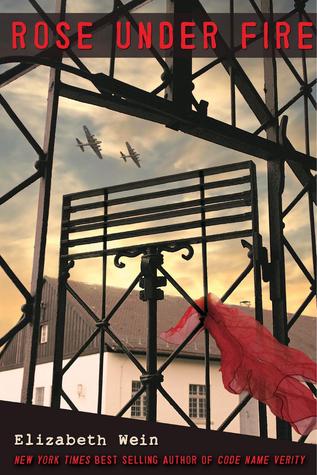 Like it's predecessor, I am going to
strongly
recommend you listen to this on audiobook. It is just so worth it.
I actually put off reading this book for quite some time. I enjoyed
Verity
so much I was afraid this would never live up to it. If that sounds like you, forget all that and get on this immediately.
This book was so heartbreaking and lovely. I cried so much while listening to it. Which may not sound like a glowing recommendation, but it really is.
1. Carry On by Rainbow Rowell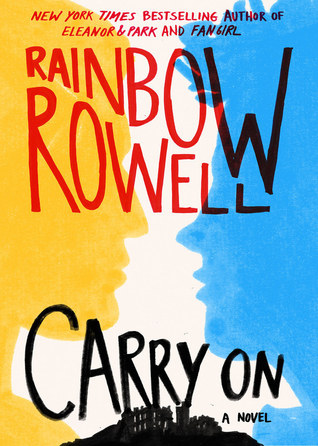 I am never going to be able to talk about this book coherently. I am just so unbelievably in love with it. I finished reading it and
immediately
wanted to pick it back up again. I put sticky tabs in this book in all my favourite spots--and I
never
do that. And there are
so
many tabs. I had to restrain myself from tabbing every other line during the kissing bits.
The most succinct thing I can say is: this reads like your favourite fanfic, but in book form.
Swoons.
And there you have it! My Top 10 Books of 2015!
Have you read any of these? What books did you read and love this year? Let's chat in the comments! (And Happy New Year!)