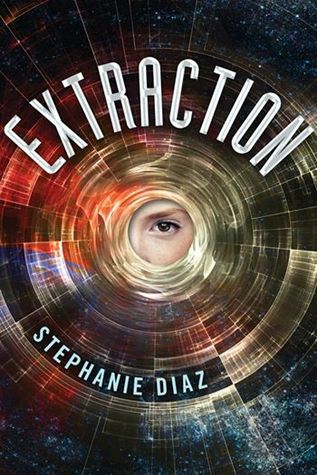 Extraction (Extraction #1) by Stephanie Diaz
July 22, 2014
Clementine has spent her whole life preparing for her sixteenth birthday, when she'll be tested for Extraction in the hopes of being sent from the planet Kiel's toxic Surface to the much safer Core, where people live without fear or starvation. When she proves promising enough to be "Extracted," she must leave without Logan, the boy she loves. Torn apart from her only sense of family, Clem promises to come back and save him from brutal Surface life.

What she finds initially in the Core is a utopia compared to the Surface—it's free of hard labor, gun-wielding officials, and the moon's lethal acid. But life is anything but safe, and Clementine learns that the planet's leaders are planning to exterminate Surface dwellers—and that means Logan, too.

Trapped by the steel walls of the underground and the lies that keep her safe, Clementine must find a way to escape and rescue Logan and the rest of the planet. But the planet leaders don't want her running—they want her subdued.
The initial premise here really reminds me of
Under the Never Sky
, but with a twist. I really enjoy the whole "more than what it seems" trope, especially in a utopia/dystopia context.
I'm hoping Clementine will be a clever lead. I'm intrigued by the established relationship here, because of how it might all play out. I just hope we avoid the dreaded love triangle. I guess we'll see!